Looking for opportunities for short-term mission trips? Great Rivers Fellowship partners with local organizations, non-profits, and Together for Hope sites throughout the states of MS, LA, and AR for the purpose of mutually beneficial ministry and community development. Please see our list of short-term mission opportunities below if you are looking for a way to get involved.
After you select a short-term mission opportunity, please contact our Coordinator of Community Engagement at [email protected]. She will talk with you more about this opportunity and put you in touch with the site of choice.
---
Delta Hands for Hope is a non-profit organization whose mission is to strengthen and enhance local community assets related to education, spiritual development, health, and recreation of school-aged children in the Mississippi Delta and surrounding areas.
https://www.deltahandsforhope.org/
Location: Shaw, MS
What kinds of things will our group be doing?
Building projects such as repairs and painting
Community clean up days
Ongoing summer camps for kids (June and July)
What size can my group be?
This site can support a mission team of up to 25 people excluding chaperones.
When can my group come?
All dates are available at this time
Where can we stay?
For an unplugged experience, Bethany Baptist Church offers a mission house for teams to stay. There is also an assortment of local hotels located in nearby Cleveland, MS.
Are there other things we can do?
BB King Museum in Indianola
Delta Blues Museum in Clarksdale
Grammy Museum in Cleveland
Civil Rights Tour
Fannie Lou Hamer Site
Mississippi Civil Rights Museum in Jackson
National Civil Rights Museum in Nashville, TN
---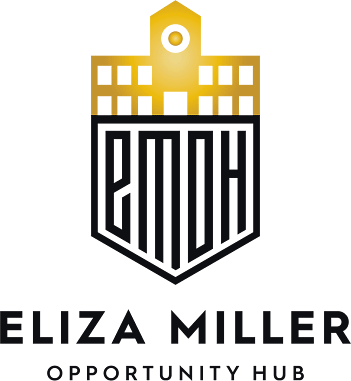 Delta Circles and the Eliza Miller Opportunity Hub
At Delta Circles, we focus on making the maximum positive effort for our community by advancing economic equity, entrepreneurship, and community engagement. Our team and community partners provide the momentum to make a difference. Using data-driven models, we provide solutions that impact generational change.
Community leaders of the Helena-West Helena and surrounding areas collaborated to develop an initiative to re-purpose the Eliza Miller School to benefit the whole community. The initiative was led by non-profit organizations, Delta Circles, and the Westside Community Hub. Founding members of the Eliza Miller Opportunity Hub are committed to the mission of creating a public space where youth and families connect to resources that help them live out their full potential, expand their leadership, and give back to their community.
https://www.delta-circles.org/
Location: Helena-West-Helena, AR
What kinds of things will our group be doing?
Painting walls
Repair and painting benches
Removal of debris
Floor stripping, buffing, and waxing
Lawn care
Gardening
Moving furniture & equipment
Cleaning gutters
Children's activities
What size can my group be?
Delta Circles can support a mission team of 20-25 people, excluding chaperones.
When can my group come?
All dates are available at this time
Where can we stay?
Helena-West-Helena has one primary hotel, the Quality Inn, and then there is also the Isle of Capri Casino Hotel, and the Edwardian Inn Bed and Breakfast. People are also known to stay in Clarksdale, MS where there are additional options. It is about 20-30 minutes away.
---
Legacy Village and Rolling Fork Disaster Relief
Legacy's Focus: To address-for-change the causes of inequalities in disadvantaged communities through offering youth and young adults untapped education, such as leadership skills, reading & literacy competence, non-traditional career opportunities and "change" resources, all while taking a "village" approach in building community and generational partnerships to secure a legacy which represents equality along life's pathways.
In addition to academic support for youth and young adults, we offer support services to our community in personal and professional development, health and wellness tools, and business management to encourage and promote the well-being of our entire community in reaching their highest potentials in life.
Location: Rolling Fork, MS
What kinds of things will our group be doing?
This site was recently hit by an F-4 tornado that destroyed the entire town and community. Your group will work with our community partner, Mrs. Deborah Williams, at Legacy Village to assist with rebuilding. Rebuilding can look like a variety of things, from the actual construction and contractor work, to easier construction tasks such as painting and landscaping, to cleaning up debris, and even to watching and entertaining children as their parents work to rebuild their home. Legacy Village itself needs repair in terms of ceiling work, painting, and construction needs.
What size can my group be?
Any size
When can my group come?
All dates are available at this time
Where can we stay?
A group would need to seek out its own lodging in a neighboring town. Most accommodations in Rolling Fork itself were destroyed by the tornado.
---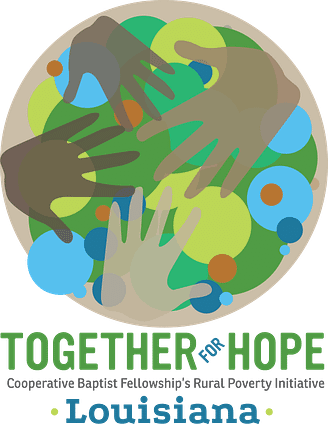 Together for Hope Louisiana
Launched in 2001, Together for Hope (TFH) represents a national, long-term effort to work with people in 20 of the nation's most impoverished counties in order to affect change around the causes and consequences of economic disparity. The ministry is about establishing lasting relationships, listening, learning and walking alongside local leaders and residents. The hope is that these partnerships will be transforming for the local communities and the partnering congregations, organizations, and individuals who work in the focal counties.
While Together for Hope focuses on East Carroll Parish, as it's been named one of the most impoverished places in the country, our work also believes in the value of establishing partnerships with other organizations and individuals throughout the Louisiana and Mississippi Delta. Community development entails working together with concerned groups both within East Carroll and throughout the this wider Delta Region. Together for Hope, for instance, regularly partners with Teach for America, AmeriCorps, and other programs made possible by the Delta Regional Authority , the USDA, and Louisiana Economic Development (LED).
http://www.tfh-la.org/come-visit
Location: Lake Providence, LA
What kinds of things will our group be doing?
TFH LA offers a wide variety of service opportunities within Lake Providence itself. However, the biggest need at the moment is for our TFH Mission House.
A team could help the mission house with the following:
Adding storm windows
Making repairs to fascia and soffit
Painting
Cleanup
Patching
Replacing an awning
What size can my group be?
This site can accommodate a team of 15.
When can my team come?
This trip can be done anytime within the following range: July 1st-July 19th, or August 3rd-31st.
Where can we stay?
The mission house offers 2 bunk beds for a total of ten twin beds. There are also three couches. Repairs to the house will all be outdoor, so the inside can be used for any group lodgings. There are two hotels in Lake Providence and another in nearby Oak Grove, Louisiana (a twenty minute commute to Lake Providence).